You can download Revo Permission Manager from the Google Play Store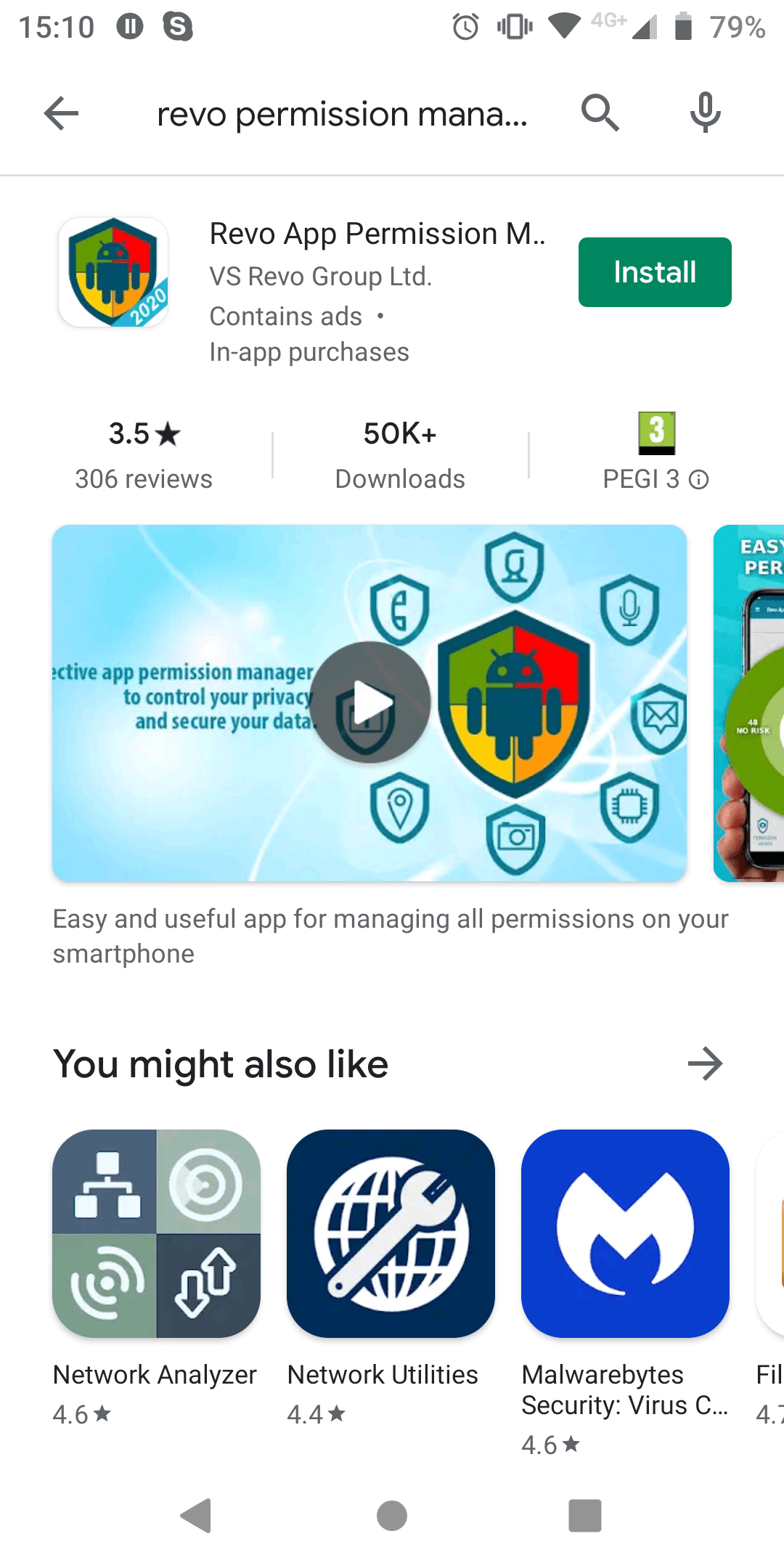 Simply tap the Install button in the upper right corner. If you do that on your computer, you will be prompted to select the Android device, on which you wish to install the app.
When you first launch Revo Permission Manager, you will be greeted with a welcome screen. Simply tap Next.
Then you will see a screen informing you that Revo Permission Manager is supported by advertisements but that you can also remove them (and also unlock additional functionality) if you upgrade to Revo Permission Permission's PRO version.
If you have already purchased a Revo key, tap Enter Key.
If you do not want to purchase a Revo key directly from us, and instead you prefer to subscribe to our products via Google, tap Get Pro.
If you prefer to use the freeware/ad-supported version, tap Continue with Ads.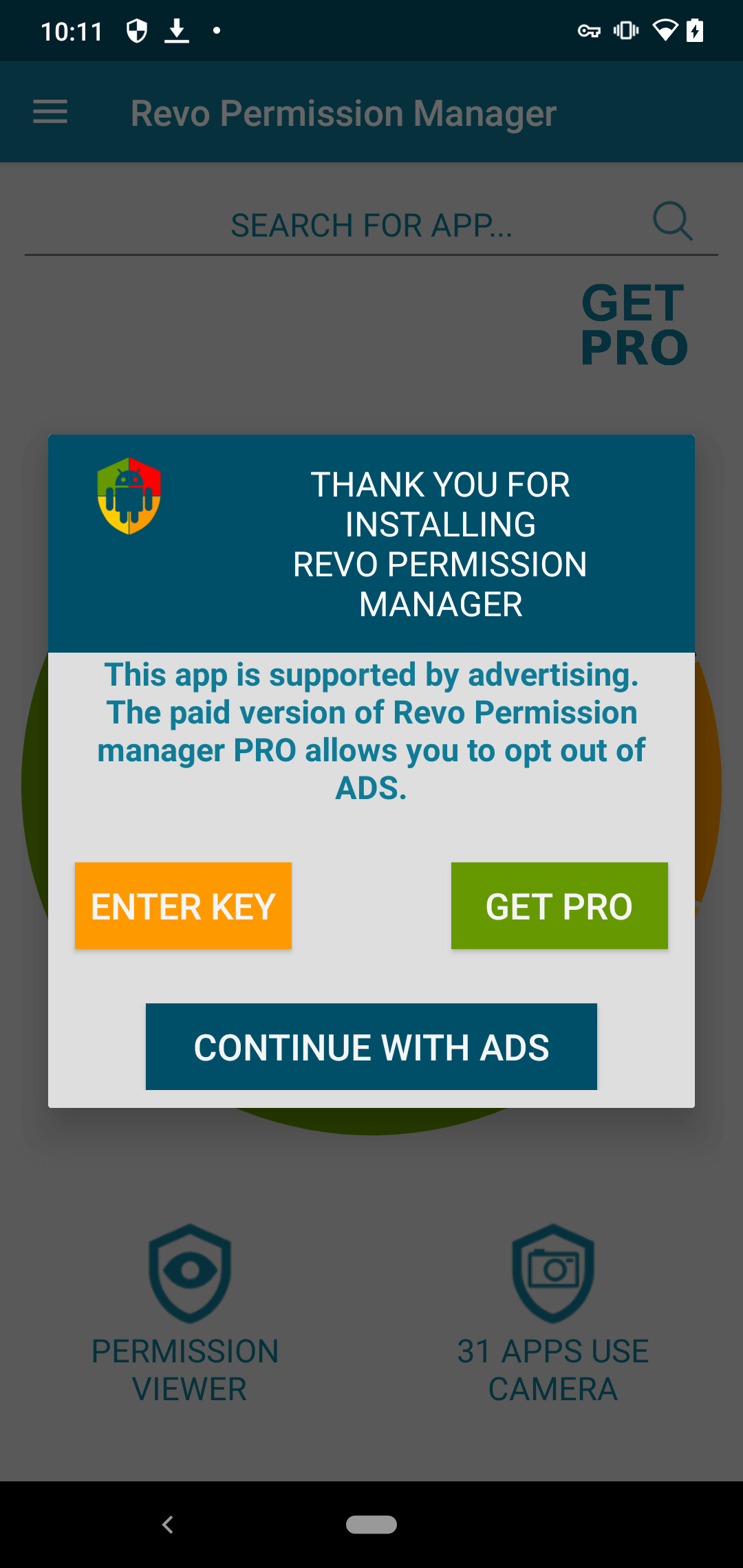 If you tap Enter Key, you will be presented with a window where you will be able to enter your serial number (also called "key"). The serial number consists of only alphabetic characters that are not case-sensitive.
Enter the serial number, and tap Activate.
Alternatively, you can use the QR code that you should have received via e-mail. To do that, tap Scan QR Code, which will turn on the camera, and allow you to scan the QR code.
Please note that this will require that you grant Revo Permission Manager permission to use the device's camera.
If you had chosen to use the freeware (ad-supported) version, but now wish to purchase a subscription, or have already received a Revo serial number (key) and wish to use it, open the main menu by tapping the button in the upper left corner, then tap Remove Ads.
To enter your serial number, tap Enter Key (which will redirect you to the window mentioned in the previous paragraph).
To purchase a Google-based subscription, tap Get Pro.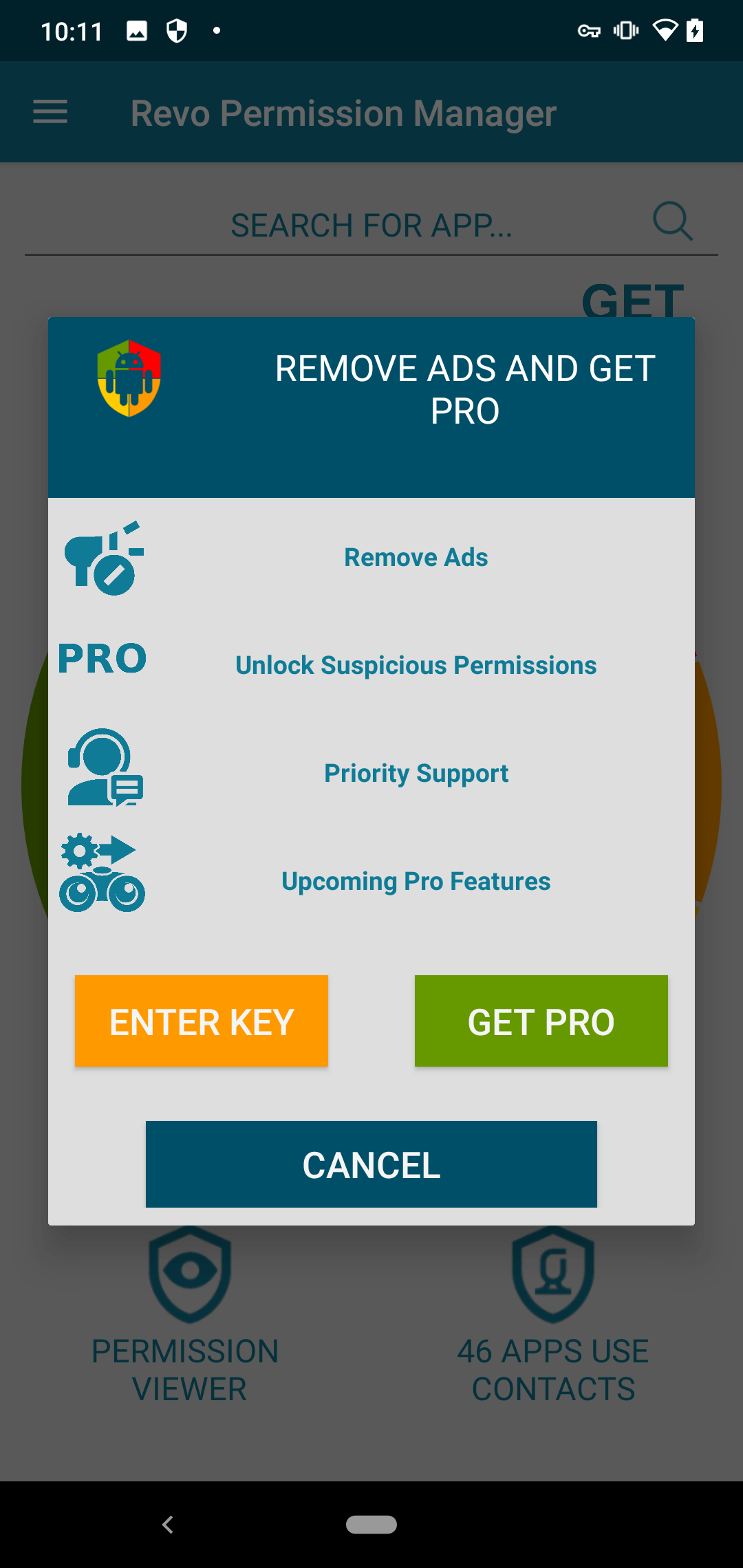 Remember that if you experience any issues or have any questions related to our products, you can always contact us at support@revomobileapps.com, and we will be happy to assist.
---
Most of the above described steps are illustrated in the video below.